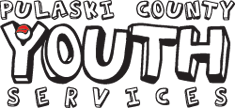 Our Club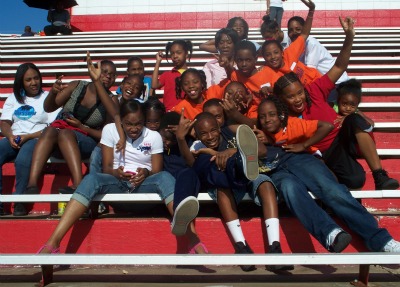 In 1994, a group of concerned citizens came together to form the Pulaski County Council for Children and Youth Services (PCCCYS), whose mission was to address the increase in juvenile crime due to gang activity. As a result of the group's desire to provide alternative programming to the youth in Pulaski County, the PCCCYS delveloped the Our Club afterschool model and charged the newly formed Department of Juvenile Services with the oversight of the program. In 2006, Juvenile Services changed its name to Pulaski County Youth Services (PCYS) to better define its clientele and to encourage all youth, regardless of their socio-economic background, to take advantage of its programming.
The Our Club program, designed for youth ages 6-18, is free of charge to participants and provides quality youth programming that enhances the lives of the participants, keeps them safe during the afterschool hours, and prepares them for life after high school. Over the past 20 years, Our Club has undergone a transformation. Once a program designed to be a deterrrent to gangs, it is now a program to prepare youth for life by providing them with educational assistance, enrichment activities, and positive opportunities. Although the emphasis of the programming has changed over the years, the need for positive youth programming has not. PCYS continues to reach out to youth across the county by working with various municipalities, school-based, community-based, and faith-based orgranizations to provide Our Club sites in various neighborhoods.
For a complete and up-to-date list, please call our office at 340-8250.
Here are our wonderful Our Club kids in action:
https://www.youtube.com/watch?v=J90ruZNl3mE
Don't have a PayPal account? That's fine! Click the donate button above and when navigated to the PayPal page, click the CONTINUE link located above the credit card logos to donate without any hassle!